Introduction to Japanese Cinema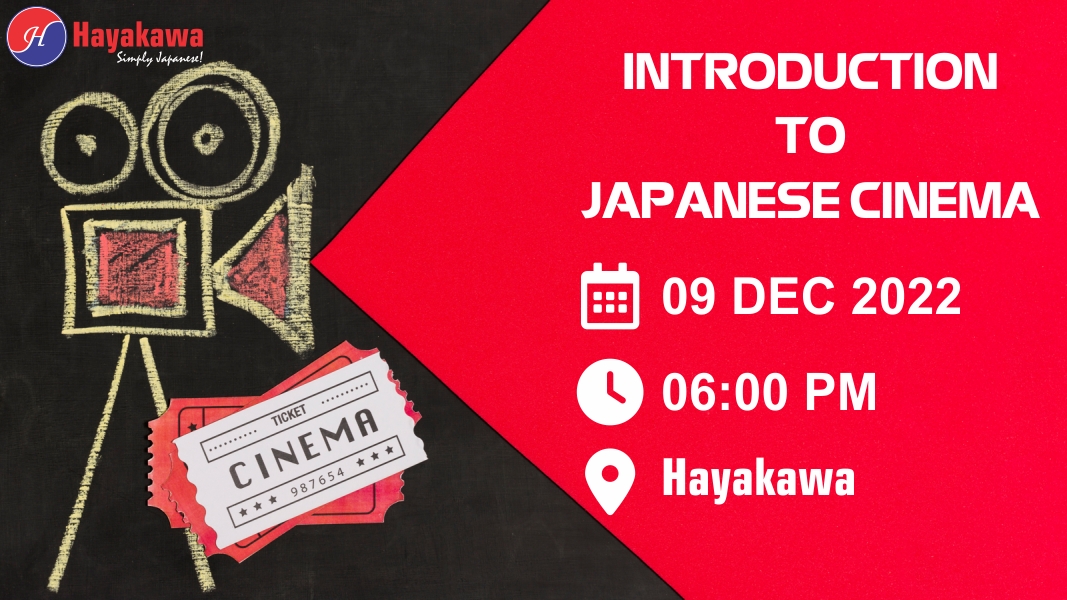 Hayakawa Japanese Language School & Cultural Center
PS
---
Entry is FREE! This event is only for the current/ex-students of Hayakawa and their family/friends.
Details
---
We at Hayakawa are happy to invite you all to the event: Introduction to Japanese Cinema.

The sessions will start with the screening of one of the works of a Japanese master filim maker.

Following with a talk about Japanese cinema by Mr. Kiran David.

Mr. Kiran David is an ex Advertising Film professional, who has been engaging with cinema, in it's various aspects for over 50 years. He has worked in an advisory capacity on Documentary films. He has directed the experimental short film JUNK in 1986. The purpose of this session will be a general introduction to Japanese cinema and its uniqueness, clips of various films will be shown.

Please come enjoy with your family and friends.