Online Interview - Medical Interpretation Assistant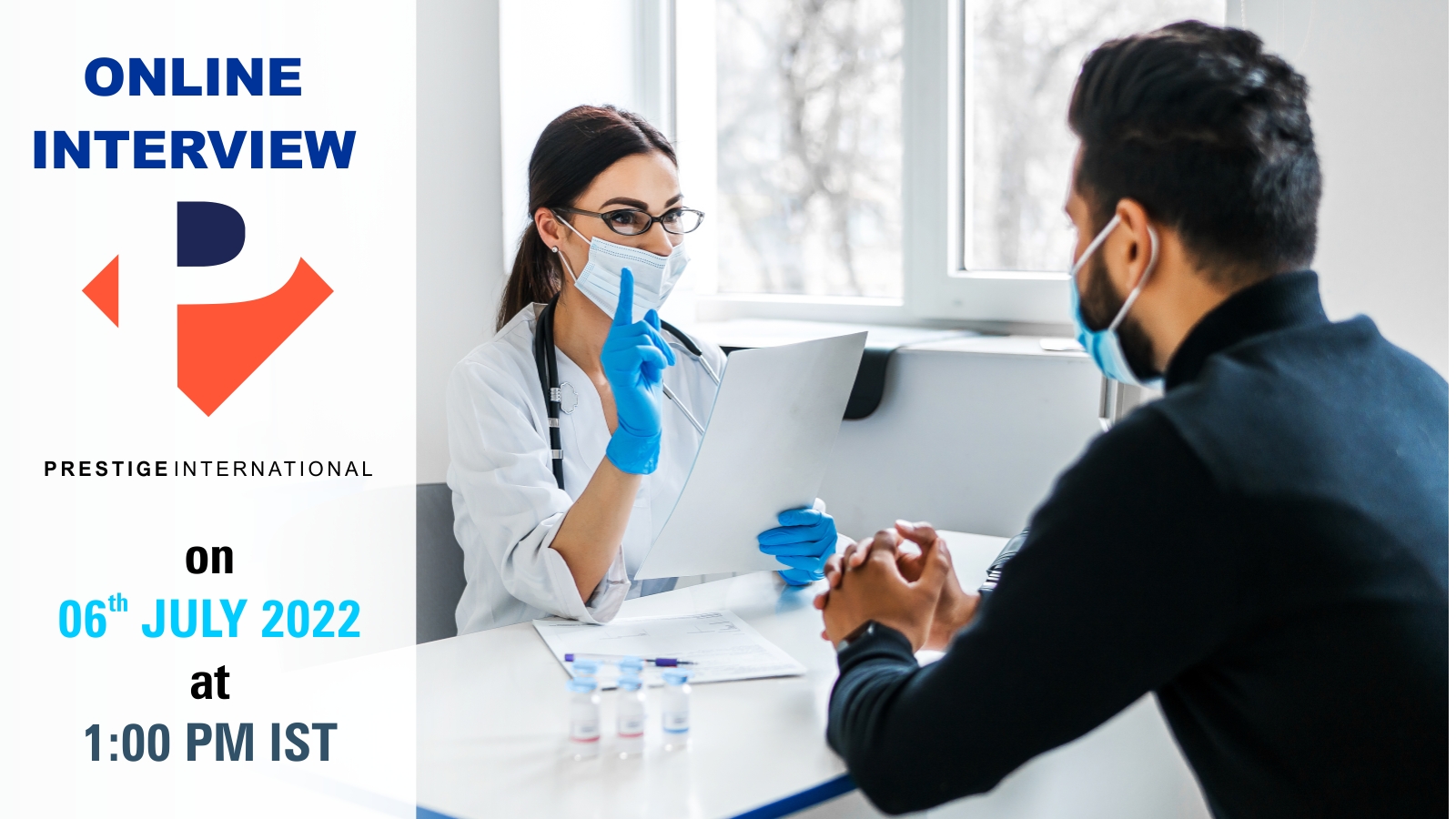 PS
---
Registration is must on or before 05 July 2022.
Details
---
Prestige International is hiring Japanese language resources at Hayakawa!
Open for all, Register>>Send CV>>Online interview.
Registration: on or before 05th July 2022, 1 PM
Send CV: Send your latest CV to contact@hayakawa.in on or before 05th July 2022, 1 PM
Online Interview: Shortlisted candidates will receive Zoom Link on 06th July 2022 after 11 AM
Job Title: Medical Interpretation Assistant
Workplace: Gurugram, Delhi and Mumbai
Gender: Any
Experience: 0-3 years
Education: Any Graduate
Japanese Level: C-JAT III/JLPT N3

■ Work Content
Primary Role (60% of the job): Patient/ client support (Interpretation and other medical assistance)
Secondary Role (40% of the job): Documentation work, Client email /Telephonic assistance.

■ Potential we are looking for
# Any Graduate.
# N3 or above candidates are preferred.
# Basic computer knowledge
# Learning things voluntarily and positively.
# Having a visionary mind of developing themselves as well as the company.
# ​​​​​​​Great mindset to accept new challenges.
# ​​​​​​​Should be flexible at any given point.
# Good communication skills.

■ Commitment we are expecting
# ​​​​​​​Only formal attires are allowed. (Female are allowed to wear Indian formals)
# ​​​​​​​Should be able to come to the hospital anytime in case of emergencies.
# ​​​​​​​Should be willing to commute and work on holidays (about twice a month, as per company's norms)
# ​​​​​​​Working 6 days a week
# ​​​​​​​Willing to work for more than three years
# ​​​​​​​Reside nearby office (Preferably within 4 kms radius/ 30 minutes travel time)
# Male candidates should shave as beard are not allowed in Japanese working environment.

■ Perks of working with us
# ​​​​​​​Work life balance
# ​​​​​​​Team work
# ​​​​​​​Friendly work place
# ​​​​​​​Exposure to Japanese work environment
# ​​​​​​​Job Security
# ​​​​​​​Performance based promotions
# ​​​​​​​Non-Target based work
# ​​​​​​​Yearly bonuses after completion of 1 year.
# ​​​​​​​New learning everyday
# ​​​​​​​Diverse/international client exposures
# ​​​​​​​Experiencing different locations via business trips
# ​​​​​​​Overtime is paid on hourly basis
# ​​​​​​​Work alongside with Japanese
# 2 Weekly off each month on any date of your choice (after discussion with team)
■ About Company
Prestige International Inc, Japan is a leading Overseas Japanese Assistance Service provider. Prestige International offers one-step solutions for the essential range of services in the form of additional services for overseas travel insurance. We also provide a healthcare program for Japanese employees stationed overseas.

For more information, kindly click the link below.
https://www.j-helpdesk.jp/india-hospital-list/