S&N Hayakawa Enterprises Pvt Ltd, Chennai - India's No.1 Japanese services provider. Japanese language & Cultural Institute registered in India on April 2005 with registrar of companies. We have been approved by Electronics and Software Export Promotion Council (ESC), Ministry of Commerce, Government of India vide their ref. ESC/LRMAFI/J-59/2006 dated 20th Oct 2006 as Japanese Language School.
"Hayakawa seeks to Delight customers with high quality, Low cost and best in Delivery"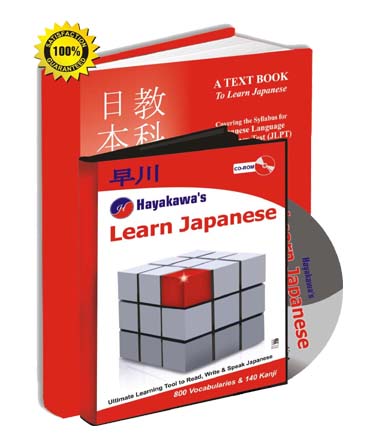 JLPT N5 correspondence course is the basic course for beginners. We start with Japanese alphabe... more
995/-
The Learn Japanese text book and the accompanying multimedia CD Rom provided by the school are of the highest quality and help one master the script and pronunciation very easily.

Kavitha, Anna Nagar, Chennai